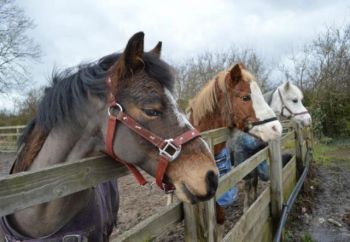 Somerby Equestrian Centre was established by Gail Stimson in 1991. It has expanded year on year into a first class busy, friendly equestrian centre.
Based in the heart of the beautiful Leicestershire countryside, with miles of local bridleways, we offer off road hacking from 1 hour to day rides.
With qualified instructors on hand 7 days a week and top quality horses & ponies, we can offer you the best facilities to help you improve your riding skills. Somerby Equestrian Centre is an approved ABRS and BHS riding school, so you can rest assured that you are in safe hands. With the luxury of both an outdoor & an indoor school, we can offer lessons come rain or shine!
Somerby Equestrian Centre is an approved Pony Club centre. During the school holidays we run fun children's courses, from Pony days to 5 day residential summer camps.
We cater for all, from total beginner to competition rider; from 4 to 104! We look forward to meeting you soon