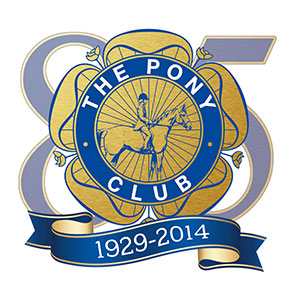 Somerby Equestrian Centre is a registered Pony Club Centre.
The Pony Club is an international voluntary youth organisation for youngsters interested in ponies and riding. It was founded in England in 1929 and is now represented in 18 countries and has a membership exceeding 110,477. The Pony Club was granted independent charitable status on 1st January 1997. It is the largest association of riders in the world. A majority of the most successful riders in all disciplines of British equestrian competition have been Members of The Pony Club. Click here for the Pony Club Website.
The objectives are:
to encourage young people to ride and to learn to enjoy all kinds of sport connected with horses and riding
to give instruction in riding and horsemastership and to educate Members to look after and to take proper care of their animal
to promote the highest ideals of sportsmanship, citizenship and loyalty to create strength of character and self-discipline
Membership is available to children until the end of The Pony Club Year or the Centre Membership Subscription Year, whichever is relevant, in which they become 21 years old.
The best way to learn about The Pony Club is to look at their website.
The Pony Club at Somerby Equestrian Centre
Somerby Equestrian Centre offers pony days and residential camps during the school holidays. During these fun days, we not only ride but also help you work towards gaining your next badge/level. We work closely with your child to ensure their level of understanding meets the Pony Club's requirements, and upon completion of each standard a certificate and badge are given to your child.
The Pony Club is a fun way to learn how to care for your pony, to prepare your child for working with horses or owning their own pony/horse. It is a great way to meet friends, have fun and learn how to care for ponies.
Any Pony Club members 13 years + may offer to volunteer to help at Somerby Equestrian Centre during the holidays and at the weekends. To volunteer you must be a regular rider, with an up to date membership with the Pony Club. Ask Gail for more details.